Why You Need AN SSL Certificate
Protecting User Information is Your Responsibility
Consumers are demanding more protection than ever from businesses. Your visitors need to know that you are taking their security seriously.
You May Be Losing Customers
Websites With Any Type of Text Input Need an SSL Certificate
If you own a website without an SSL certificate and are trying to get new subscribers or selling any type of product or service online, you could be losing hundreds, even thousands of dollars, every month, to your competitors.
Your Site May Get Penalized
Avoid Losing Search Engine Rankings and Visitors Due to Google's Security Warning
Priority is now given to secure websites and those that are not are penalized. All sites that are not SSL secured will show an unsafe website warning to visitors.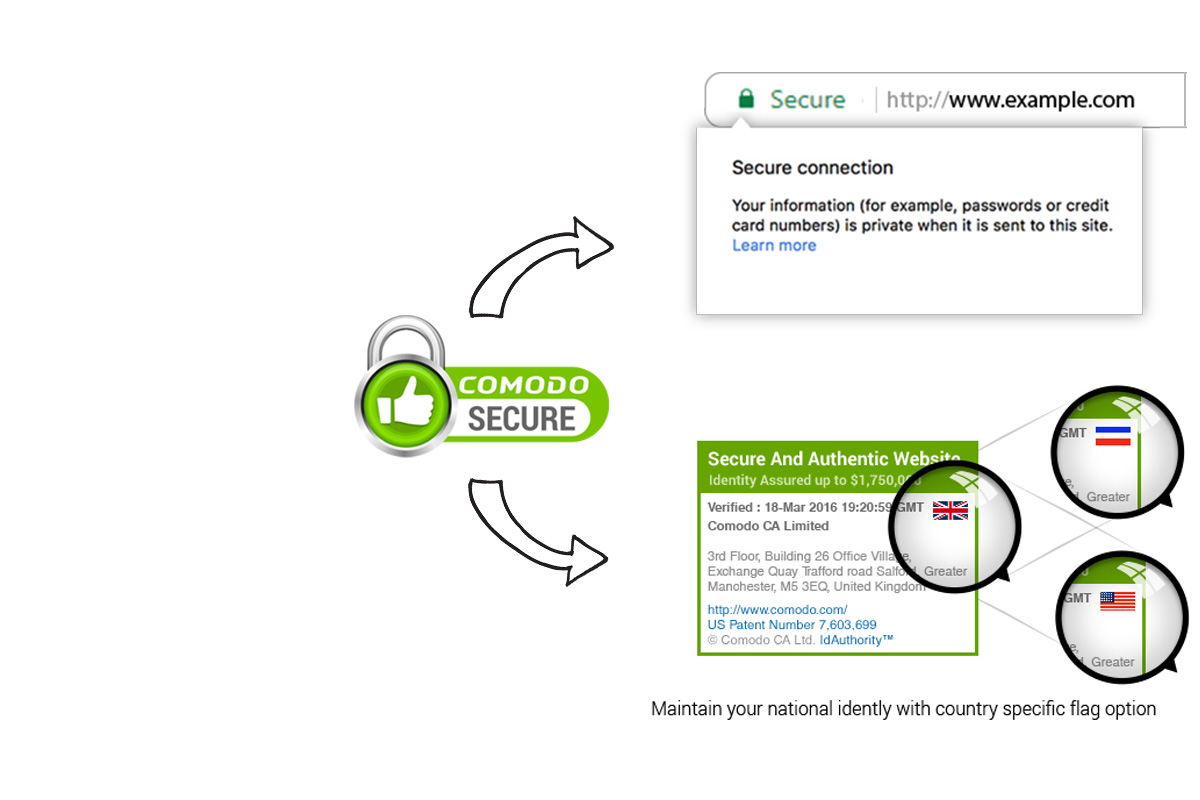 A Comodo Positive SSL Certificate
The Positive SSL is the best solution for new and existing websites. When you display the Positive SSL seal and trust logo on your site you are immediately letting your customers know that you are protecting their confidential data. You are instantly building trust and confidence. Your customer know that they are safe to buy from you.
128 BIT ENCRYPTION
Trusted by over 99.9% of current Internet users, Positive SSL is the solution for new websites or environments where trust has been established and entity verification (for identity assurance) is not needed. Positive SSL Certificates carry a $10,000 warranty.
We Genuinely Care About Your Business
Our years of experience has taught us what really matters to our customers. They want to know that we stand behind our products and services and ultimately that they can trust us. And it's for these reasons why our customers keep coming back. Join our happy family.
Benefits of a Positive SSL Certificate
Why Commodo is the Right Choice
BEST PROTECTION AT THE BEST PRICE
Get your Positive SSL Certificate right now and start showing your customers that your site is trusted and secure.

Regular price for the first year is $197 (includes installation, setup, and one year SSL).
Get the installation and setup waived and pay ONLY the yearly fee $97 through our special promotion (plus regular recurring fee of $97 billed the following year).
Coupon Code is OFF100
BUY THIS SPECIAL OFFER NOW
Positive SSL Certificate
INCLUDES INSTALLATION & SETUP
$197
BILLED ANNUALLY ($97 RECURRING)
Green Padlock + https:
Domain Validation
Instant Issuance
Trust Logo
Full Installation
Priority Support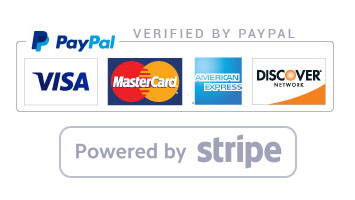 Click on the buy button and see the special offer coupon already pre-loaded in your order.
Frequently Asked Questions
READ THIS BEFORE PLACING YOUR ORDER
How long does it take to get my SSL Certificate?
On average it takes between 2-3 days to have your SSL certificate installed,  properly setup and propagated.
Can I use this on sub-folders and sub-domains?
One SSL certificate covers essentially one domain, plus all related sub-folders and sub-directories. These are essentially anything that is added to the end of the url. For example yoursite.com (the main domain) and yoursite.com/blog (the 'blog' portion being the sub-folder).
Sub-domains on the other hand are considered a completely separate and new domain and therefore would require an additional SSL certificate. A sub-domain is when the added portion is at the beginning of your url. For example, blog.yoursite.com (the 'blog' portion comes before the main url).
I do not have a cPanel, what do I do?
At this time we only install SSL certificates on sites with cPanel. If you are not sure what type of hosting account control panel you have, please contact us before placing your order.
What type of server do I need?
We install the SSL certificate on Apache servers only, running the current version of PHP and MySQL. We do not work with Windows based servers. If you are not sure what type of server you have, please contact us before placing your order.
What information do I need to give you?
In order to install and configure your SSL certificate we need access to your web hosting control panel. With most hosting companies this is referred to as cPanel. In addition, we need access to your WordPress website. Once you have made your purchase you will be re-directed to a form where you can add this information.
What if my site is hosted on Hostgator?
It depends on which plan you have. Currently, Hostgator does not allow SSL certificates on their Hatchling plan. Shared and cloud accounts are fine, as is the Baby plan.  And if you have a Business plan that already comes with their SSL.
Please know that depending on the plan Hostgator can charge an additional $10 installation fee and $4/month (or $48/year) for a dedicated IP which is required for an SSL.